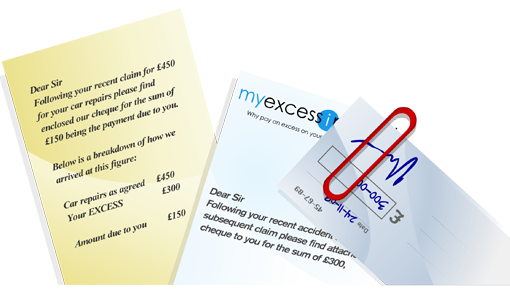 The excess is the amount that you have to usually pay if you make a claim on your insurance policy. For example if you have a garage repair bill for £600 and an excess on your policy of £300, your insurer will only pay you £300, as you are responsible for the first £300 of any claim submitted.

 
It is easy to obtain cover and EXCEEDINGLY cheap with annual premiums starting at just €34.83 for €300 of excess protection. We offer four types of policy to cover different levels of excess;  bronze, silver gold and platinum, and you can purchase as many policies as you wish.


Click on the table below for a full price list for your resident country




Our Motor Excess protection policy enables you to reduce your annual Motor Insurance Premium by having a higher excess limit on your policy!! Generally, the higher your excess is, the lower your annual premium will be.

Benefits

Covers all your motor policy excesses up to £750
Can be used with any motor policy. So even if you are insured with                        
AXA or Generali. MAAF, anyone, we will cover your excess
Can be added AT ANY TIME to any existing private car / motorcycle
motor policy **.

*dependant on the IPT tax of your country
** Cover for Motorcycles only available for bikes over 75cc.