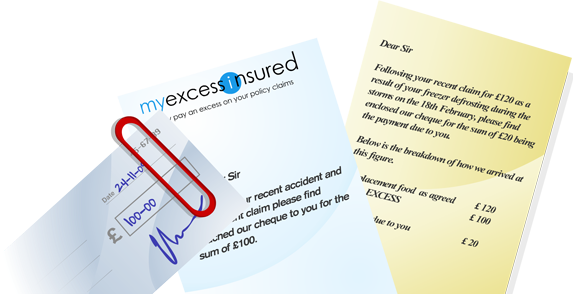 As you have already visited our site and are interested in covering your motor excess take this opportunity to add  home excess cover at a discount of over 25% on our normal prices

This is a one off INITIAL LAUNCH offer

Usually the HOME EXCESS insurance policy costs €19.95 per annum


For a small annual premium, we will insure your Home Insurance Excess on claims where you would normally be required to pay the Excess.

Excess is the amount that you have to pay if you make a claim on your insurance policy. For example, if you have a damaged roof and a bill for replacement for £500 and an excess on your policy of £200, your insurer will only pay you £300, as you are responsible for the first £200 of any claim submitted.

It is easy to get cover and EXCEEDINGLY cheap with annual cover at just £19.95 for £200 of excess protection. (Limited to two claims per year at £100 per claim)

Covers all your home policy excesses up to £200
Can be used with any home policy. So even if you are insured with                        
AXA or Generali. MAAF, anyone, we will cover your excess
Can be added to any existing home policy.
**(Limited to two claims per year at £100 per claim)
* Price dependent on IPT tax of your country